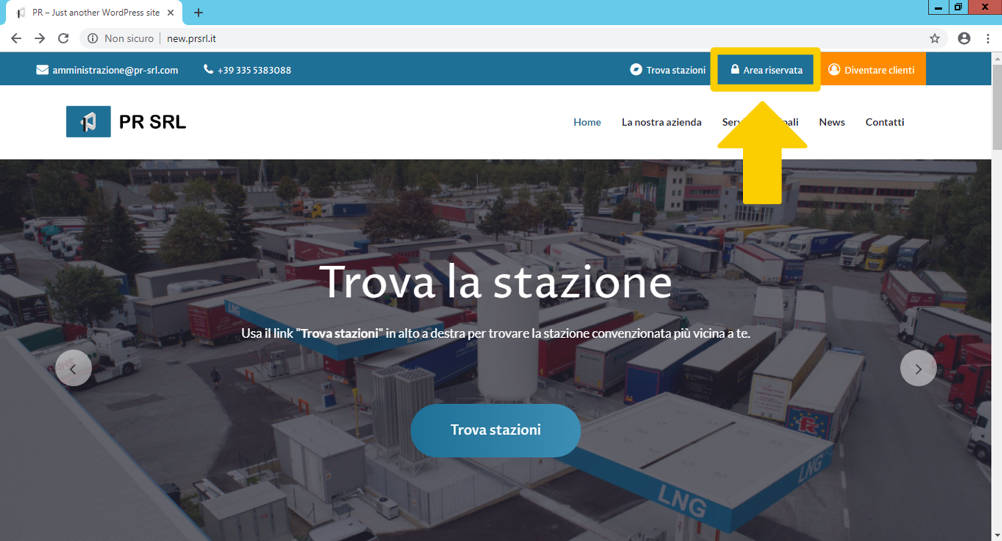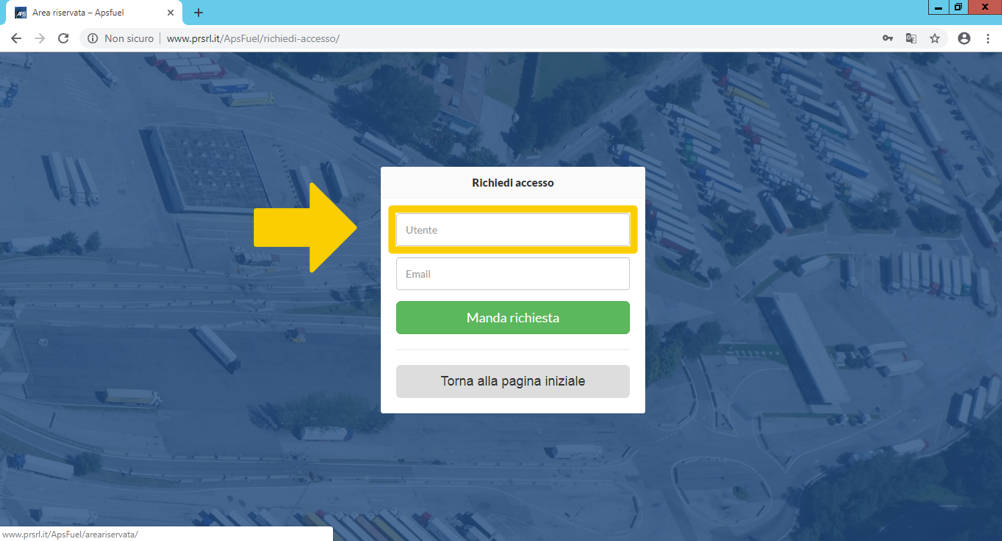 2.
Enter the customer code which is brought on the invoice at the top left (ad example: 0300015056)
3.
Insert the E-mail adress brought in the contract with P.R. srl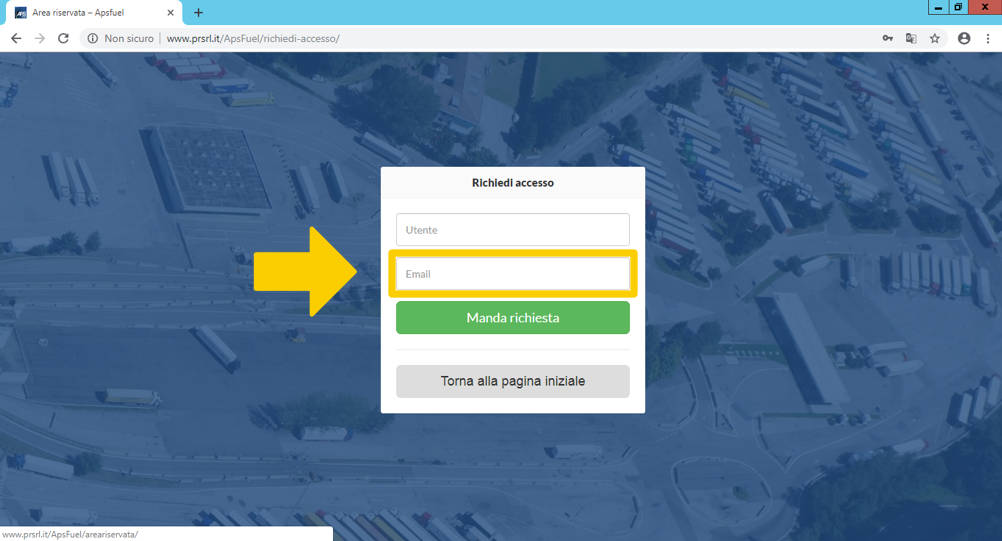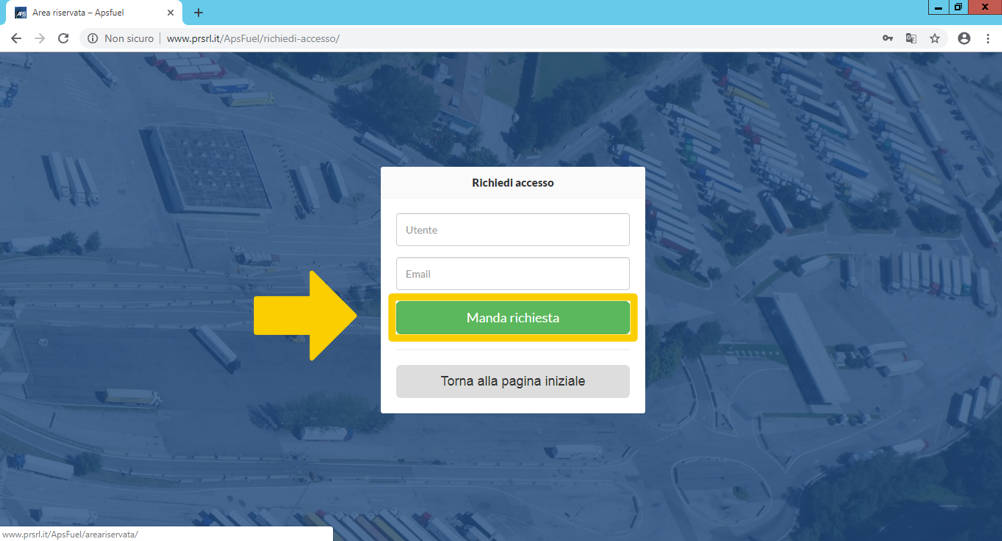 4.
After this you will recive the password to access to the private area for customers. The password will be sent to the E-mai Address brought on the contract with PR SRL.