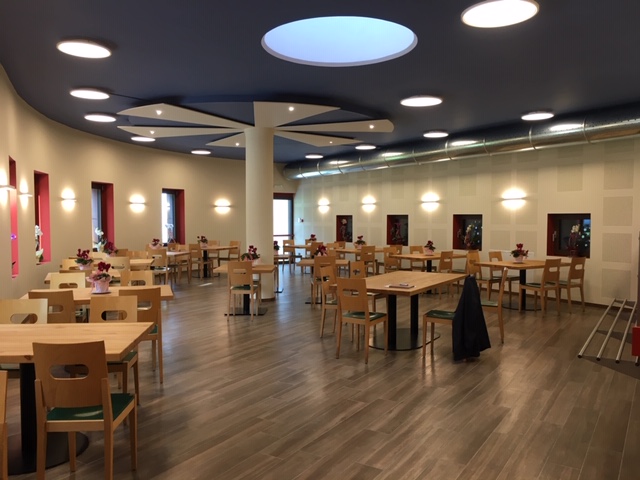 140

views

By kastriotsula
Gentile cliente,
In occasione del lancio del nuovo ristorante e pizzeria "Grey" presso TOP STOP a Vipiteno, per il periodo dal 02/11/2020 al 30/11/2020 riserveremo un'offerta ai possessori della carta di credito PR del gruppo Padovani.
L'OFFERTA PREVEDE:
Per ogni rifornimento effettuato con la carta carburante Pr SRL a Sadobre (APS fuel Vipiteno) verrà offerto gratuitamente un pasto composto da un primo e un secondo escluse le bibite.
Il servizio di ristorazione è gestito da Hospes, società che da più di vent'anni opera con successo in tutta Italia nell'ambito della ristorazione privata commerciale e collettiva.
Questa iniziativa è un segnale di coraggio importante, visto il momento di difficoltà che stiamo affrontando nonché un'iniezione di fiducia verso il mercato in generale.
Cordiali saluti,
P.R. SRL
Dear customer,
In order to promote the new restaurant and pizzeria "Grey" at TOP STOP in Vipiteno (APS fuel gasoline station), from the 02/11/2020 to 30/11/2020 we will reserve an offer to the holders of the PR credit card consisting in a full meal (first and a second meal excluding drinks). The offer is valid for each refuelling with a PR fuel card in Sadobre.
The restaurant is managed by Hospes, a company that has been operating successfully throughout Italy in the private commercial and collective catering sector for more than twenty years.
This initiative is an important sign of courage, an investment in the heavy transport sector as well as an injection of confidence towards the market in general.
Kind regards,
P.R. SRL